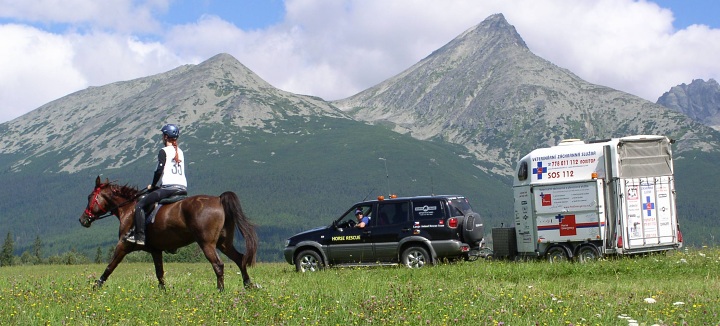 Project of the 1-st rescue service for horses, farm and zoo animals is a non-governmental non-profit organisation operating the first mobile ambulance to rescue injured, sick or abused large animals in Central and Eastern Europe. Our ambition is to provide the most possible comfort (welfare) for injured animals during rescue operations as well as during the transport and at the same time to be able to transport the injured or sick animal to safety or for professional treatment as soon as possible.
Our motivation is great experience with similar emergency services abroad. Today we offer unique and professional services for animals rescue, emergency transportation as well as special interventions – all that despite the fact that our rescue crew members do not have this as their main job. We believe that all animals, especially as they often become owners' friends and family members, deserve it. Currently, we have one specially equipped ambulance that departs from the University of Veterinary and Pharmaceutical Sciences Brno – The Clinic for diseases of horses. We see our future in expanding our team to other regions of the Czech Republic and eventually also to the neighbouring countries, where this service does not exist yet. We are a fully recognised part of the Integrated Rescue Service of the South Moravian Region (IZS JMK).
…Or – everything has already been here! Yes, the idea of raising horses in a special construction and their transportation in a special "container" is not a new idea. Pictures and photos from early 20th century presents images of firefighters equipment for helping to stand up to carriage horses that fell on the pavement. If even then the horse could not maintain a standing position, it was transported in a special box that had an opening side. The horse was secured by a stretcher from the top to prevent its attempts to stand up.